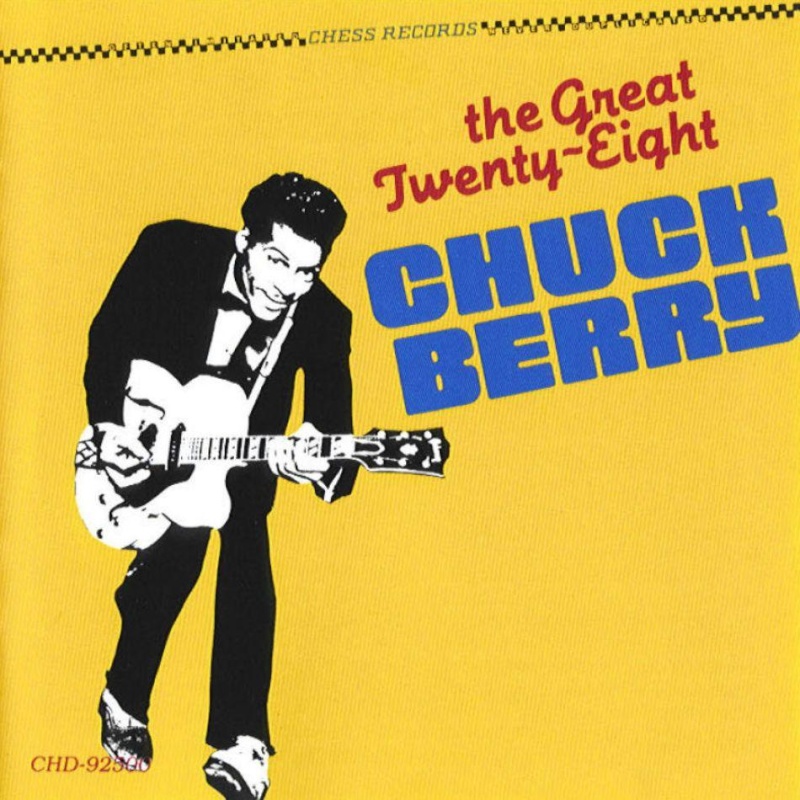 A Rolling Stone Magazin minden idők legnagyobb gitárosait soroló listáján a hatodik
Chuck Berry
, aki Charles Edwards Anderson Berry néven 1926. október 18-án St.Louisban, Missouri államban született. 18 évesen 10 év börtönre ítélték fegyveres rablásért, de jó magaviselete miatt már 1947-ben szabadult. A zenélgetés mellett volt autógyári munkás, fodrász és fényképész is, majd Muddy Waters révén 1955-ben első feketeként be tudott kerülni a poppiacra. De az igazi sikert, áttörést 1957-ben a School Days című száma hozta meg, ettől kezdve már a rock and roll élvonalába tartozott. A rockzene egyik legmeghatározóbb, legnagyobb hatású egyénisége, hatását a legnagyobb előadók sem titkolják.
1958-ban kiskorú megrontásáért ismét börtönbe került, s három évig onnan szemlélte dalai elsöprő sikerét.
A hatvanas évektől magányosan, többnyire egy trió kiséretében járja a világot, s ad egy-egy koncertet.