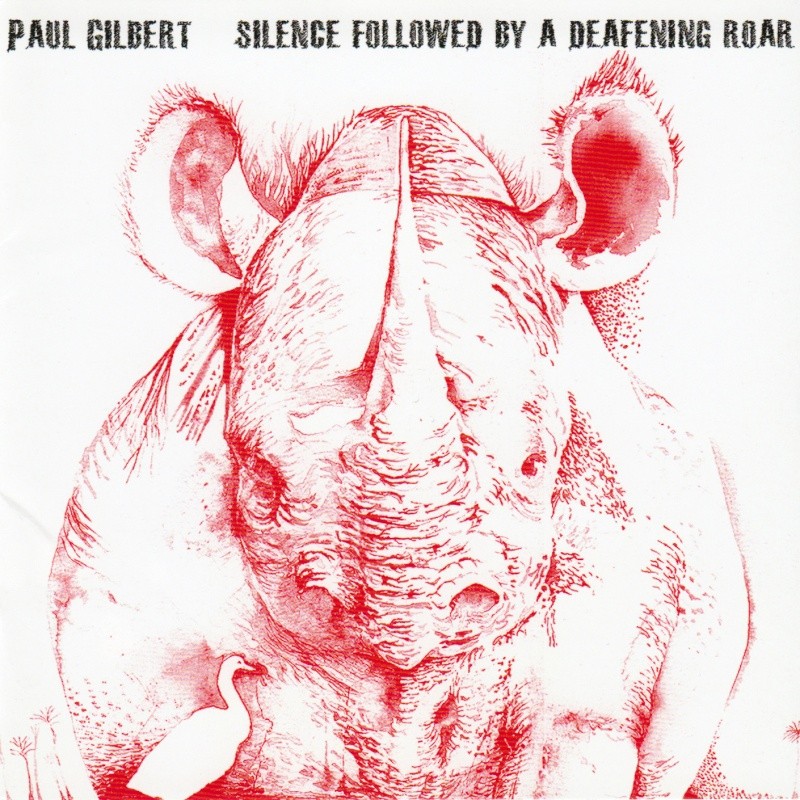 A passzio.hu lemezbemutatójának bevezetője:
"Paul Gilbert 1966. november 6-án, Illinois-ban született gitáros. Pályafutásának fontos epizódja a Racer X felhőtleg gitárhősködése, majd a Mr. Big. dallam orinetált rockjának nemzetközi sikere. Szólóban kevésbé sikeres, de jóízű projectekkel és szóló lemezekkel működik napjainkban is. Project fronton Mike Portnoy cover projectjei, Neal Morse szóló munkái szórakoztató időtöltéseknek bizonyultak neki is, meg nekünk is. Saját nevén kiadott szóló munkái kevésbé sikeresek. A 2005-ös űrhajósruhába bújtatott Space Ship One átlagossága, majd a 2006-os Get Out Of My Yard spontánabb, kidolgozatlanabb dalai után itt a folytatás!
Paul Gilbert most jó formában volt, másként mondva: érdekesebb ingerek érték talán mostanában. A Silence Followed By A Deafening Roar-ra a legjellemzőbb a sokszínűség. Sokkal többszínűbb és érdekesebb munka ez, mint elődei, ha nem is váltja meg a világot, de dalról dalra váltogatja stílusát, a saját megszokott kereteit időnként átlépve. Instrumentális lemezről lévén szó, ez a sokszínűség előnyére válik a dolognak. Nem lesz tőle stílustalan."
A közreműködő zenészek: Paul Gilbert - Guitar; Mike Szuter- Bass; Jeff Bowders - Drums; Emi Gilbert - B3 and Piano.
A számok:
1. "Silence Followed by a Deafening Roar" – 3:48
2. "Eudaimonia Overture" – 4:35
3. "The Rhino" – 2:46
4. "Norwegian Cowbell" – 4:06
5. "I Cannot Tell a Lie" – 3:50
6. "Bronx 1971" – 4:04
7. "Suite Modale" – 2:38
8. "The Gargoyle" – 4:35
9. "I Still Have That Other Girl" – 2:52
10. "Bultaco Saturno" – 4:13
11. "Paul Vs. Godzilla" – 4:52
Jelszó/Password: levente